Nebraskans being told to change insurance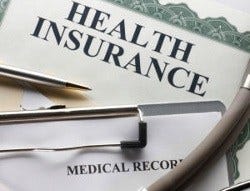 Posted By: Camila Orti
Tens of thousands of Nebraskans are scrambling to switch their health insurance.
"We're having a very difficult time keeping up with phone calls and emails," health insurance agent Chris McPike said.
Close to 100,000 Nebraskans are covered under CoOportunity Health, but local experts are saying it's time to change.
"It does seem unlikely that CoOportunity Health is going to survive," McPike said.
The fledgling company, which is based in Iowa, isn't getting any more federal dollars. CoOportunity sold policies to businesses, individuals, and first-time health care buyers under the Affordable Care Act, but McPike says they miscalculated how many people would jump on board, and the company simply doesn't have the funding to pay all of the claims.
"Will they be able to continue for a few more months or will it be a very quick end, we just don't know that information yet," McPike said, "because the rates were so low they naturally attracted a lot of people."
How low were those rates? McPike says around 20 percent cheaper for some families. Now, around 120,000 people in Iowa and Nebraska are being advised to find another company in case CoOportunity goes under. It's advice the McMann's are taking.
"We made the decision to go ahead and switch to something that might be more secure long-term," Kirsten McMann said.
But she says they're not happy about it. Kirsten and her husband will have to trade in those low rates for higher premiums.
"We had a really good covered year, we wouldn't have switched had we not been forced to," McMann said.
Policy holders with CoOportunity are still currently covered, although the long-term is still unknown. Iowa's Division of Insurance has taken financial control of the company, and claims will continue to be paid. The Nebraska Dept. of Insurance has suspended the company's Certificate of Authority, which means Nebraskans will no longer be able to buy policies with them.