Nebraskans gather for LGBTQ Pride march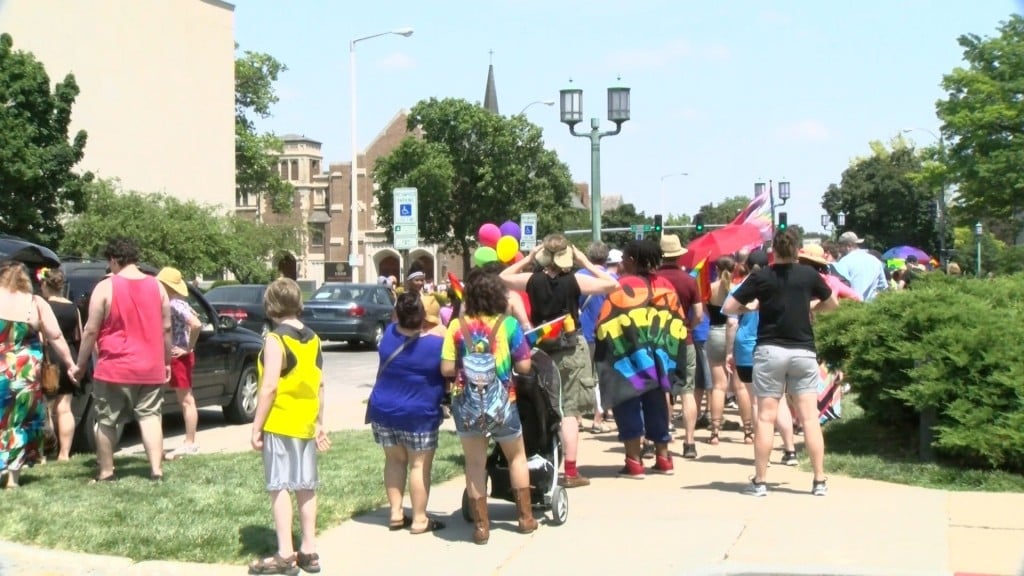 Posted By: Bayley Bischof Channel 8 Eyewitness News
Hundreds gathered at The Capitol Building Sunday to show Lincoln that the LGBTQ community won't stay silent anymore.
"We deserve equality, now," said Eli Rigatuso.
The speakers told people to stand up for their rights, speak up about their stories and show up in the fight for equality.
"You see our journey is not yet over," Brian Jens Whitecalf said. "Our equality is not yet gained, our safety has not yet been found and our place has not yet been built."
It was meant to inspire action.
"We all have one big thing in common," Rigatuso said. "Since birth we have been told who we should be, how we should act. In order to make everyone else comfortable. I say it's time to make people uncomfortable."
Speakers encouraged marchers to spread the message of equality by calling their representatives or running for office themselves.
"One of you is gonna run for city council, and one of you is going to be in this building one day," Whitecalf said. "And my god– one of you is gonna be the governor of this great state, and I believe that one of you is going to be the next president that ensures that our democracy is reflective of our equality."
Abbi Swatsworth, one of the organizers of the event says their big goal is to pass a bill that would protect the LGBTQ community at work.
State senator Kate Bolz supports this.
"You're in a state that still has a long way to go in terms of protecting your rights and recognizing that who you are and who you love doesn't matter in terms of what job you do," Bolz said.
This message resonated in Lincoln.
"I feel that everyone deserves to be treated equally and that it doesn't matter if you're gay, straight, bi, asexual, aromantic—you all deserve to be heard here," Kyla Lawrence said.
It was also a message that was heard across the nation today.
Pride marches occurred all over the country.
The movement began in Washington D.C.