Nebraskans get another chance to voice opinions over pipeline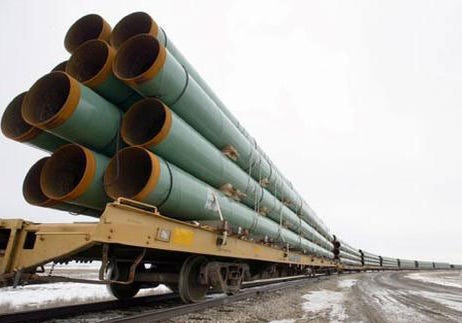 By: Megan Palera
mpalera@klkntv.com
Tuesday's meeting is the first and only public meeting before the project goes to the governor's desk.
TransCanada has moved the pipeline away from the Sandhills, but opponents still have environmental concerns.
It's a packed house Tuesday as the Nebraska Department of Environmental Quality listens to hours of testimony, both sides extremely passionate about the pipeline.
Even before the meeting began, opponents to the Keystone XL Oil Pipeline were making their voices heard.
The group, along with hundreds of others from across the state, made the trek to Albion to give their two cents about the project, that would run from Canada, through Nebraska, to the Gulf Coast.
Jim Tarnick is a landowner in Fullerton. The pipeline now comes within 500 feet of his house, and Tarnick says it still runs over the Ogallala Aquifer.
The project was stalled last year by President Obama because of concerns about it traveling through the sensitive areas of the Sandhills.
The Nebraska Unicameral also called a special session to make sure the pipeline was rerouted.
TransCanada has since drafted an alternate route, moving it 25 miles east. And the Nebraska Department of Environmental Quality has found in its new report that those concerns were addressed.
TransCanada vice president Corey Goulet agrees labor unions are pushing hard for the project wearing bright orange shirts that focus on the benefits to Nebraska.
Doug Sea says the pipeline would bring thousands of jobs to the state and help America become more energy independent.
The DEQ will now put together a final report on the pipeline. It could be on the Governor's desk by the end of the month. Governor Heineman will have final say on the project.
President Obama must also sign off on it since it's an international project.