Nebraskans remember loved ones lost on September 11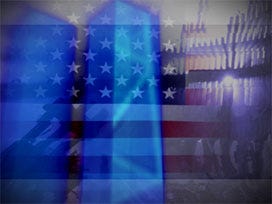 Dozens of people gathered at the Veteran's Memorial Garden in Antelope Park on Saturday to remember the lives lost on September 11, 2001.
Lynn Castrianno says, "I was stunned. I was in shock. I did not believe my brother was in the tower."
She says,"throughout the entire day, I was hopeful. I was hopeful that he wasn't there and we were going to hear from him. It was the next day that hope went down the tubes and I just became extraordinarily tearful."
Now, Castrianno turns her tears into a mission. "I made a commitment to myself shortly after this happened that we would never forget."
So whenever someone asks, she speaks about that day.
That's what she did at the September 11 remembrance ceremony at Antelope Park on Saturday morning.
Sandy Stubbendick was one of the people there. "Jennifer was a really special person to me."
Sandy says her niece, Jennifer, was in the south tower when the planes hit. Jennifer was five months pregnant. "We felt so bad about that. To my sister and brother-in-law that wasn't just the loss of their daughter, but a soon-to-be grandchild too."
As Castrianno and Stubbendick continue to move on, they're still left with shock at what happened. "I'm still stunned that our own commercial jetliners were used as weapons of mass destruction against us. Still it just brings back emotions, stunned disbelief and complete and utter sadness."