Nebraska's chief medical officer leaving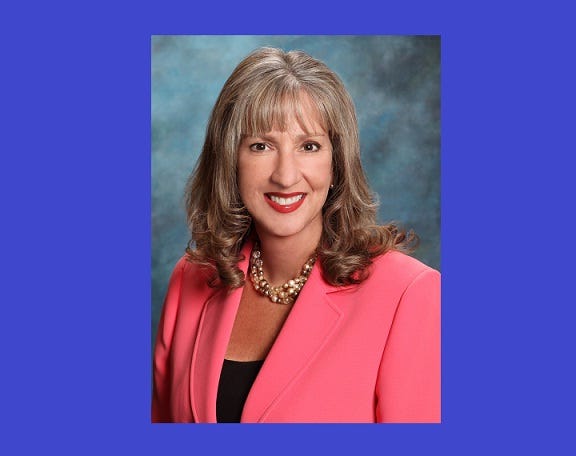 Posted By: KLKN Newsroom
8@klkntv.com
(Lincoln, Neb.) Gov. Dave Heineman announced Friday that Nebraska's Chief Medical Officer and Director of the Division of Public Health, Dr. Joann Schaefer is leaving to assume the Vice President, Medical Care and Management position with Blue Cross and Blue Shield of Nebraska. Schaefer's last day serving on the Governor's Cabinet will be March 8.
"Dr. Schaefer has been an outstanding Chief Medical Officer," Gov. Heineman said. "Under her leadership, we have been able to create a culture of wellness all across the State of Nebraska. In addition, she has helped make many services available online. She has been a positive leader and wellness advocate for our state."
"It's been a joy and an honor to work with Gov. Heineman and serve the citizens of Nebraska," Dr. Schaefer said. "Helping people live healthier lives is my passion, and I'm thrilled to be able to carry that on in a new role with Blue Cross and Blue Shield of Nebraska."
Accomplishments under her leadership include: created a wellness culture specifically to state employees and all across Nebraska by recognizing outstanding examples of wellness in the workplace through the Governor's Workplace Wellness awards. Dr. Schaefer was instrumental in making government more accessible to Nebraskans outside of regular business hours by converting paper systems to online systems so that citizens can obtain licenses, birth and death certificates and immunization records online. She led the development of major information technology systems to make the lives of citizens safer, easier and healthier. Her leadership in preparedness continually helped Nebraska earn national recognition for its efforts to plan for and respond to emergencies and protect its citizens.
Board-certified in family practice, Schaefer has been honored by the American Medical Women's Association for her contributions to medicine and the Nebraska Medical Association as Physician of the Year in 2004.
She is a member of the American Academy of Family Physicians, the Nebraska Academy of Family Physicians, the Metro Omaha Medical Society, and the Nebraska Medical Association.
Dr. Schaefer, 45, was appointed by Gov. Heineman in 2005 and before that served as Deputy Chief Medical Officer for three years. Prior to her work for the State of Nebraska, Dr. Schaefer practiced family medicine in Omaha following her graduation from Creighton University (CU) Medical School in 1995 and also served as a tenured associate professor at CU Medical School.