Nebraska's fuel tax increases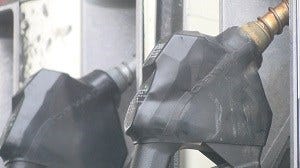 Posted by: Marlenia Thornton
mthornton@klkntv.com
As the New Year begins, so does a new price for Nebraskans at the pump.
The state's fuel tax increased by 1.5 cents a gallon January 1st.
It's now 27.3 cents per gallon compared to the 25.8 cents per gallon last year.
Many drivers noted having to pay more while filling up their tanks lately, but but they didn't notice this difference on their receipt.
"I noticed a difference overall price, so I didn't notice a difference in the tax, but the overall price has gone up," Driver Noel Frisbie said.
This comes after the legislature passed a bill in 2015.
It's to help fund improvements for roads and bridges.
Governor Pete Ricketts vetoed the measure stating it was opposite of tax relief, but lawmakers overrode it.
Some people aren't too pleased about paying more in state taxes.
"Well, it seems like every day we turn around and there's an increase in some kind of tax real estate, gas tax or whatever," Driver Melvin Krupicka said.
"If don't like to pay taxes so much, but I like but I like really good roads. I enjoy safe roads and over safe bridges," Frisbie said.
The current rate is effective for the first six months of this year.
Overall, Nebraska's fuel tax will go up a total of 6 cents per gallon over four years.