Nebraska's Unemployment Rate Remains Steady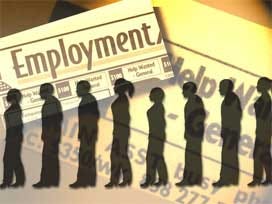 Nebraska's unemployment rate remained steady at 5 percent in August, the same rate recorded in July. The Nebraska Department of Labor had previously estimated Nebraska's July rate at 4.9 percent, but later revised that to 5 percent.
In its monthly unemployment report released Friday, the Labor Department said the state remains well below the national unemployment rate, which was 9.7 percent in August.
The report says Gage County in southeast Nebraska had the state's highest unemployment, at 7.2 percent; central Nebraska's Buffalo and Kearney counties had the lowest, at 3.7 percent.
State figures show Nebraska's estimated seasonally adjusted labor force in August was 977,458. Of them, 48,728 were listed as unemployed.