Neighbors on edge after repeated arson's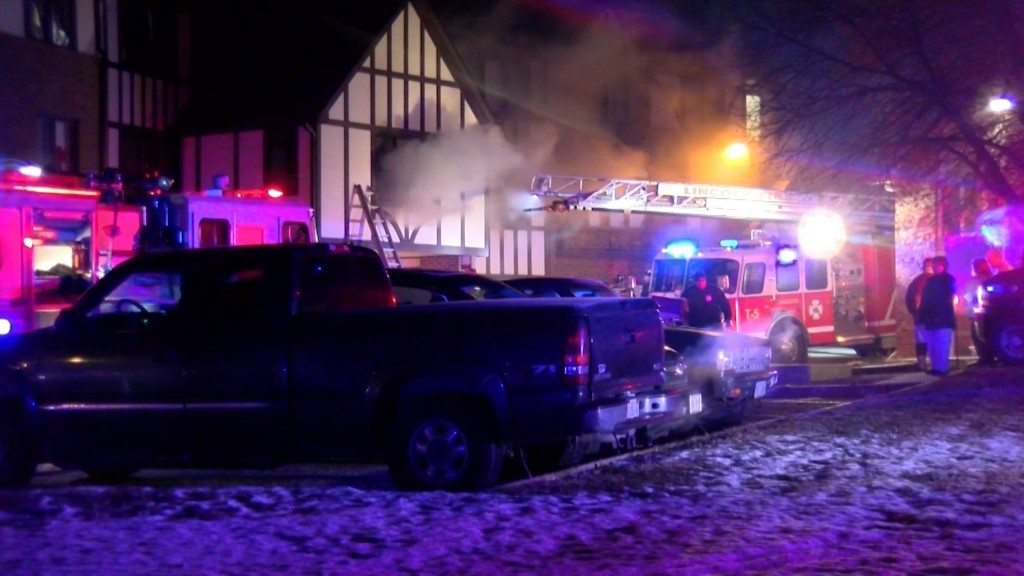 Posted By: Sarah Fili
sfili@klkntv.com
Flames ripped through a senior living complex at Portia and Knox, in the Belmont neighborhood. The three alarm fire forced crews to help evacuate thirty elderly people inside the building around 2:30 Monday morning. Neighbors are shaken up.
"There's just a lot of stuff going on right on this block," one said.
Investigators say it's arson, sparking in a 2nd floor commons room of the complex.
They say it easily could have been much worse.
"This type of fire is usually fairly deadly due to the age of the residents and the type of fire we had is very high heat conditions very heavy smoke conditions for the crews trying to battle it and hold it in check while we did the evaluation. Right now we're ecstatic about how the outcome of this fire came," Battalion Chief Leo Benes said.
This marks the fifth arson in the neighborhood in three months, according to Lincoln Police.
"With the arson's that I heard about going on in the neighborhood it's definitely a different neighborhood to live in now then it was when I was a kid," Angela Salomon said.
The Belmont Baptist Church was targeted twice in twenty-four hours in early October and an abandoned home near Portia and Hartley was singed twice in November.
Neighbors say they're tense.
"It's scary I have an eleven year old, so we just pretty much just keep to the house until they can figure something out. It's whatever they can get on fire, so I don't think anything is safe right now," Shannon Johnson said.
The double arson's in several locations throughout the area have neighbors worried it could happen again. These three fires are all within eyesight of each other.
"Hope nothing too close happens in these townhouses," Brad Belk said.
"I feel safe but you know you just never know what the next thing that's going to catch on fire," another resident said.
These cases have all been handed over to Lincoln Police to investigate.
Thankfully in all of these arson's, no one was seriously hurt.