Neisen Leads Huskers in First Round at Alamo Invite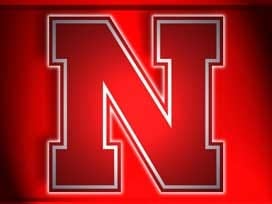 Posted by: Sports
Steffi Neisen produced a three-over-par 75 to lead the Nebraska women's golf team in the opening round of the Alamo Invitational at the Briggs Ranch Golf Course on Sunday.
Neisen, a junior from New Prague, Minn., enters Monday's second round in a tie for 39th place in the 78-player field. Neisen's 75 on the par-72, 6,428-yard layout at Briggs Ranch helped the Huskers to a first-round team score of 308. Nebraska closed the opening 18 holes in 14th place in a 15-team field.
True freshman Cassie Deeg and redshirt freshman Morgan Smejkal added opening rounds of 76 to end the first day of competition in a tie for 50th. Junior Katelyn Wright settled for an 81 and a tie for 67th, while redshirt freshman Jackie O'Doherty rounded out the Husker contingent in 78th with a 90.
Oklahoma leads the team race after firing a nine-under-par 279 in the opening round. The Sooners lead second-place SMU (286) by seven strokes, while Tulane is eight shots off the pace at 287. Texas A&M sits in fourth after an opening-round 289, while the hosts from UTSA are in fifth at 290.
SMU's Jennifer Park and Baylor's Hayley Davis scorched the Briggs Ranch course for matching rounds of 67 on Sunday, while Oklahoma's Kaitlyn Rohrback and Taylor Schmidt and Tulane's Maribel Lopez Porras sit in a three-way tie for third in the individual standings after firing opening rounds of 68.
The Alamo Invitational continues on Monday with 18 holes beginning at 8:30 a.m. The final round is set for a shotgun start on Tuesday at 8:30 a.m. Live scoring is available throughout the tournament at GolfStat.com.
Alamo Invitational
Oct. 28-30, 2012
Briggs Ranch Golf Course (Par 72, 6,428 Yards)
Host: UTSA
Team Results (First Round)
1. Oklahoma – 279
2. SMU – 286
3. Tulane – 287
4. Texas A&M – 289
5. UTSA – 290
T6. LSU – 291
T6. Baylor – 291
T8. Tennessee – 292
T8. Kentucky – 292
10. East Carolina – 294
11. Texas State – 300
12. Louisville – 301
13. Colorado – 303
14. Nebraska – 308
15. North Texas – 311
Individual Results (First Round)
T1. Jennifer Park, SMU – 67
T1. Hayley Davis, Baylor – 67
T3. Maribel Lopez Porras, Tulane – 68
T3. Kaitlyn Rohrback, Oklahoma – 68
T3. Taylor Schmidt, Oklahoma – 68
6. Sarah Beth Davis, Texas A&M – 69
T7. Emily Haas, Louisville – 70
T7. Natalie Reeves, Texas A&M – 70
T7. Emily Collins, Oklahoma – 70
T7. Heather Lott, Kentucky – 70
Nebraska Results
T39. Steffi Neisen – 75
T50. Cassie Deeg – 76
T50. Morgan Smejkal – 76
T67. Katelyn Wright – 81
78. Jackie O'Doherty – 90