NEMA establishes damage phone lines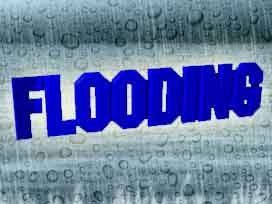 State officials are asking those affected by flooding in Nebraska to submit information regarding damages and losses.
The Nebraska Emergency Management Agency says the information will be used to determine whether areas of Nebraska meet federal thresholds for assistance. The agency is in the early stages of collecting information for a damage assessment. Those who have evacuated homes, have sustained damages to a business and those whose jobs have been affected by flooding are encouraged to contact the agency. NEMA is seeking the information from those affected by current flooding along the Missouri, Platte or North Platte rivers.
Those people are asked to call NEMA's public toll-free lines at either 855-211-2453 or 855-211-2454. The lines are staffed daily from 8 a.m. to 8 p.m. Central time.