New bill could increase rural mowing requirements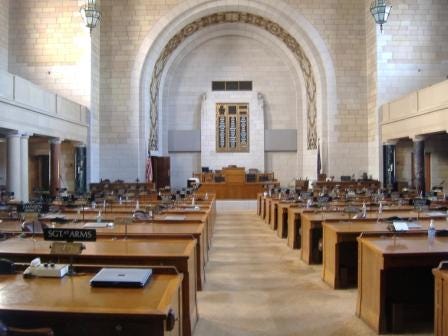 Posted By: Kelsey Murphy
kmurphy@klkntv.com
A bill, proposed by Senator Schumacher, would require landowners to mow weeds out of ditches near public roads three times a year.
The current law requires twice.
Its purpose will be increasing rural road visibility and decreasing the number of accidents.
"It's not a pleasant thing to do, to load a body into a hearse after one of those intersection accidents," Senator Schumacher, Columbus, said.
If passed, and the landowner fails to mow, it will be the county's responsibility.
That landowner, in return, would be billed for the service.
A public hearing was held at the Capitol Monday.
Those against the bill are worried about the time line of mowing and preserving wildlife nesting in the ditches.
"What we have happen is direct mortality of those nests from moving activities in the middle of that breeding season," Tim McCoy, NE Game and Parks, said.
Senator Shcumacher's responded by explaining that ordinary farm mowers would not cut deep enough to harm a nest.
"With that mower, the arm of it clips off the top of that grass or vegetation and it doesn't effect the stuff that's lowered down in the ditch. It's just along the road where the vegetation can get up into the line of sight," Schumacher, said.
However, among the opposition, was a suggested compromise.
Duane Hovorka, Executive Director of Nebraska Wildlife Federation asked for weeds to be cut only in intersections.
"It doesn't make sense to require a mile of right of way to protect a single intersection. Maybe we need to change the policy to talk about the need to mow for visibility at those intersections and leave the rest of the habitat the rest of the grass there," Hovorka, said.
In his final remarks, Senator Schumacher said it's a suggestion that he would take into consideration.