New bill discussed to regulate crew numbers on trains in Nebraska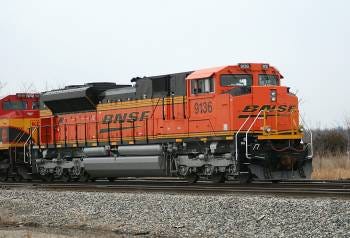 A new bill would require the state's major railways to have a train crew of at least two people.
Both train companies say they already mandate that, but neither of them is on board with the new bill.
The bill was introduced by Senator Al Davis in front of the Transportation and Telecommunications Committee Monday.
"This is an issue of public safety and good public policy," Senator Davis said.
Conductors and engineers from both railroad companies spoke in favor of the bill—some saying they could have seen different outcomes on the tracks without a second set of eyes.
"I can't say with certainty that I would have made the same decision and been able to realize something was amiss," BNSF Engineer Danny Cocker told Committee members.
One conductor suggested multiple crew members are needed to monitor different safety measures, sharing a recent incident where she discovered a broken wheel on one of the trains.
"It could have caused a derailment or deaths. It could have been a huge issue," BNSF Conductor Renee Felber said. "But I'm trained to look for those detailed things. It's in my practice."
"Engineers are worried about 20 other things. It's not in their common day practice to look for those things," she added.
BNSF says its trains are the safest they've ever been.
"Since 2004, we've reduced the number of report and rail equipment incidents by 50% to 1.89 incidents per million train miles traveled," said Jeff Davis, on behalf of BNSF.
Ultimately, the difference in opinion came down to whether or not the state's government should get involved.
Major railroad companies say it shouldn't.
"The process of safety and training crew members should be through negotiations versus state bills and legislation," said Union Pacific Railroad spokesperson Mark Davis.
And while this is being talked about on a state level, congress is also looking at pushing a federal law that does the same thing. Senator Davis wants to be pro–active and not wait.