New bill signed into law increases marriage license fee to $10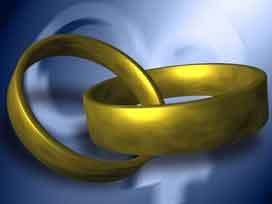 Posted By: KLKN Newsroom
8@klkntv.com
LINCOLN, Neb. (AP) _ Couples who want to marry in Nebraska will soon pay an extra $10 under a bill signed into law.
Governor Pete Ricketts approved a bill Thursday that will increase the cost of marriage license fees from $15 to $25. Certified copies will rise in cost from $5 to $9.
The original bill would have raised the cost to $50 before lawmakers compromised at $25.
The Nebraska Association of County Officials says the $15 fee did not cover the costs of filing a marriage license and verifying the information.
The law will go into effect three months after the current legislative session ends.