New bill sparks debate over abortion information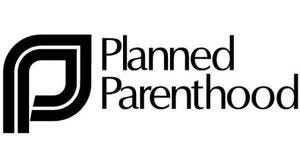 Posted By: Jenn Schanz
jschanz@klkntv.com
Walking into a public health clinic for information about abortion isn't an easy choice to make.
A group of Nebraska senators want to make sure anyone who does, has the facts they need to possibly reconsider.
Senator Bill Kintner introduced a bill Monday that would require updated informed consent laws to be made public; both online and on the doors of any clinic that performs abortions.
Those forms remind women that it's against the law for anyone to be pressured to have an abortion.
So could this help bring down abortion rates?
Kintner thinks so.
"It might yes, it might. I very much want to give the woman every opportunity to say yes to life," he says.
Another part of the bill, would require clinics to use updated sonogram technology, the kind used now is from 1991.
"Now we want to update the technology, so the woman, when she views her baby, can see it in a much clearer, crisper form," Kintner says.
I spoke to a representative from Planned Parenthood over the phone; she says Kintner's bill is more red tape, and doesn't accomplish anything.
"It's another example of legislators attempting to regulate a woman's right to make her own healthcare decisions," says Angie Remington of Planned Parenthood.
In Nebraska, women have the right to an abortion, but it's only covered by private insurance if continuing the pregnancy poses a risk to the mother's life.
"Every woman who comes in seeking abortion care at Planned Parenthood receives one on one counseling about her decision," says Remington.
She also says because women already have access to the information they need, the bill is a waste of resources.
Kintner says he's just pushing for more information to get out there, so that abortion is a choice fewer woman make.
For more information on LB 187, click here: http://www.nebraskalegislature.gov/FloorDocs/104/PDF/Intro/LB187.pdf
For more information on Planned Parenthood facts and resources, click here: http://www.plannedparenthood.org/health-info/abortion