New Catholic Bishop named for Lincoln Diocese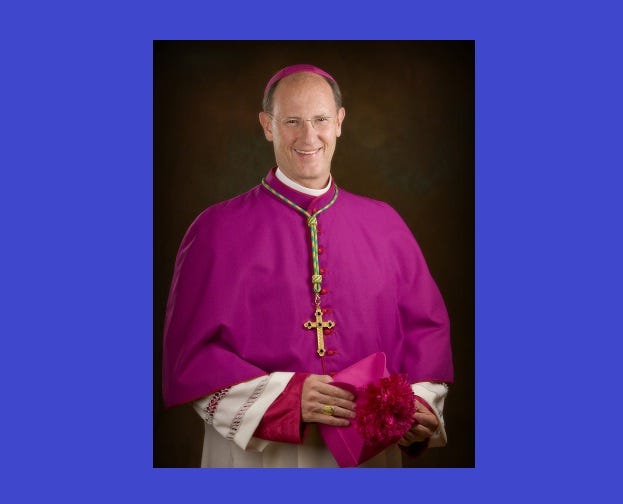 Posted By: KLKN Newsroom
8@klkntv.com
Pope Benedict has named Denver auxiliary bishop James D. Conley the ninth Bishop of Lincoln.
The Pope also accepted the resignation of Bishop Fabian Bruskewitz from the pastoral governance of the Diocese of Lincoln.
Bishop Conley is a native of Overland Park, Kansas, a suburb of Kansas City, and a convert to Catholicism. He served as a priest for 23 years before his episcopal ordination, including 10 years of service to the holy father as an official in the Vatican congregation for bishops in Rome.
Pope Benedict XVI appointed him auxiliary bishop of Denver on April 10, 2008. For his episcopal motto, Bishop Conley chose the same motto as the great 19th-century English convert, John Henry Cardinal Newman, "cor ad cor loquitur," which means "heart speaks to heart."
Bishop Conley was ordained a priest for the Diocese of Wichita, Kan., May 18, 1985. Since then he has served the Church in a wide variety of ways—as pastor, college campus chaplain, director of Respect Life ministries, theology instructor, Vatican official and bishop. In all of these tasks, he has seen his life as a priest as a call to service and complete surrender to "God's providential hand."
Similarly, Bishop Fabian Bruskewitz served the Catholic Church as a pastor, seminary teacher and Vatican official. Born in Milwaukee September 6, 1935, he was ordained a priest July 17, 1960, in Rome. He worked in the Congregation for Catholic Education, a department of the Holy See, in Rome, for 11 years.
While serving as pastor of Saint Bernard Parish in a suburb of Milwaukee, Bishop Bruskewitz was named the eighth Bishop of the Diocese of Lincoln in 1992. He was consecrated a bishop and installed in the Cathedral of the Risen Christ in Lincoln, on May 13, 1992. Priestly and religious vocations, Catholic education, Catholic health care, and Catholic social services are some of the many areas of diocesan life that were promoted by Bishop Bruskewitz.
Bishop Bruskewitz submitted his letter of retirement to the Vatican on his 75th birthday in 2010, as is directed by Canon Law.
The Diocese of Lincoln has 588,641 persons and a Catholic population of 96,625 in 134 parishes.