New data center at UNL paves way for cutting edge research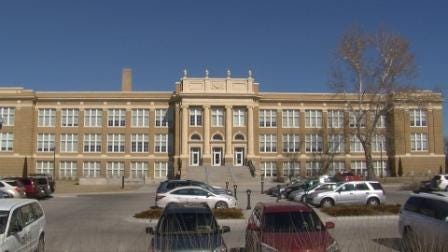 Posted By: Lauren Fabrizi
lfabrizi@klkntv.com
Dr. Rick Bevins has been a psychology professor at the University of Nebraska-Lincoln for nearly two decades. In his time, he's accessed a number of public data pools to conduct research, but he said information there could be limited.
"That doesn't have the detail and all this kind of information that are classified," Prof. Bevins said.
Now, thanks to a $300,000 grant form the National Science Foundation, researchers at UNL will have access to restricted federal data, including information from the Census Bureau.
"I was very excited for me and my faculty because the questions you're going to be able to ask are different, broader and deeper," Bevins said.
UNL is partnering with UNMC, Iowa State, the University of Iowa and the University of South Dakota to create The Central Plains Research Data Center. It would be located on the third floor of the Whittier Research Center near 22nd and Vine Streets.
Right now, there are 18 other research data centers, or RDCs, across the United States that have access to federally restricted data. But none are in the central part of the country. In the past, that meant UNL researchers had to travel elsewhere to use an RDC, and that came with a pretty hefty fee.
"It'll make the data much more accessible," John Anderson, UNL economics professor and the center's exec. dir., said. "We expect a lot of research projects to flow out of this opportunity."
Things like public health issues, trade flows and how people cope with the fluctuation of gas prices can be better researched. A U.S. Census Bureau worker will manage the center. Only researchers who have government clearance can access it. Specific data can not be taken out of the center, but findings can.
"This is one of those tools you need to really scale up your game academically in terms of research out put and funded research," Anderson said.
The Central Plains Research Data Center should be completed by the fall. A branch in Iowa could then be a possibility.