New Developments in LPS Fire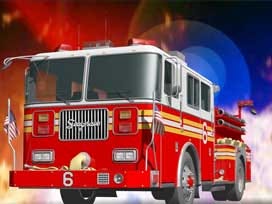 By: Kelly Sommariva
ksommariva@klkntv.com
New information on the woman accused of setting fire to the LPS district office. We just got our hands on some court documents. It will go down as the costliest fire in Lincoln's history. And police arrested this Saratoga teacher for starting it.
"It culminates a fairly lengthy investigation. There is still further investigation that's ongoing. We believe we have found the sole individual responsible for that fire and that offense," Assistant Chief Brian Jackson said.
Chief fire investigator Bill Moody says 44-year-old Sharon Brewster started the fire on her supervisor's desk within the district office building. He says she used a lighter to ignite what he calls 'a tremendous amount' of paper and carboard.
"The fact that it burned the building down I think it's a reasonable expectation when you start a fire in a building full of paper," Assistant Chief Jackson said.
We asked school officials if the loss would still be covered by insurance since the fire was intentionally set. Nancy Biggs from LPS says it will, because it wasn't the owner of the building who purposely set the fire.
Brewster was arrested on suspicion of first degree arson, a class two felony. Police wouldn't specifically say what led them to Brewster. But they did say the building's card reader shows she was in the building before the fire began.
"It does take time to build proper evidence and there were some strategic decisions made at when certain events would occur and it worked out in the case," Jackson said.
Police say until her arrest on Monday. Brewster likely had no idea she was the center of their investigation.