New DUI laws increase safety with interlock systems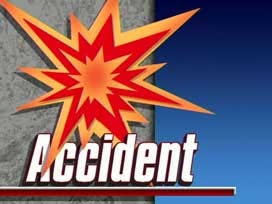 By: Cole Miller
cmiller@klkntv.com
As we get ready to ring in the New Year, Nebraska will be introducing some new DUI laws. Their goal is to increase public safety through the use of interlock devices inside of cars.
Beginning the first of January, first DUI offenders in Nebraska can choose to have an interlock device installed on their cars. Channel 8 spoke with one family who lost their daughter earlier this year to see if this is a step in the right direction.
Beginning January 1st, 2012, the rule book on DUI laws gets re-written. For first time offenders, they'll have the option of having an interlock device, or built in breathalyzer installed on their car, or risk losing their license at sentencing.
"I think for too long, a lot of folks across the country have patted themselves on the back for those 15 year revocations and I think this actually does more for public safety," said Senator Mike Flood.
Senator Mike Flood says getting through to drunk drivers the first time is the goal. No interlock, no keys, it's that simple but will it work?
"There's always going to be those people out there that say, I'm not going to put this interlock device on. They're going to drive on a suspended license. They're going to get caught. They'll probably be pled down. It'll get reduced. So, will it solve all the problems? No, but it will help," said Todd Calfee, whose daughter was killed by a drunk driver.
Todd and Jamie's daughter, Alexis Calfee, and her boyfriend were killed in September by a drunk driver. They say alcohol education needs to begin earlier and those penalties for those who drive under the influence should be together. "My daughter is still dead. She's in a box and that's not acceptable. I don't care how good you are, until it's not happening it's still a problem," she said.
A few other notable laws that will go into effect January 1st, if a driver is convicted for the fifth time, they'll, have to serve a minimum of two years in jail. Also, if a drunk driver is pulled over with a child in the car, it will be handled as a separate criminal offense.