New fundraiser nets thousands for Humane Society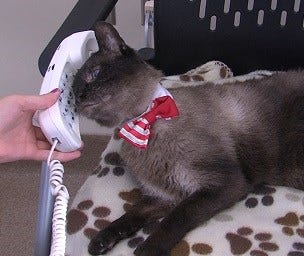 Posted by: Laura Wilson
lwilson@klkntv.com
The expense that goes along with re–homing pets can be overwhelming. The Capital Humane Society steps up to the challenge each year, thanks to an outpouring of community support.
Wednesday, it launched a new fundraiser to help cover costs, by hosting its first ever telethon.
More than half of the Capital Humane Society's operations budget is funded by donations.
Since opening the new Pieloch Pet Adoption Center about a year and half ago, the adoption rate has increased nearly 50-percent.
And, expenses have significantly increased too.
The non-profit organization spends hundreds of dollars on health expenses for each animal entering the shelter, including: spaying and neutering, vaccinations, and health exams.
President Bob Downey hopes the Telethon will give them a little boost in donations, and become an annual event.
"We have been doing a minor amount of deficit spending to support both facilities," said Downey. "Our goal is, by the end of this year, is to bring everything back to a cash flow even basis. So, additional donors and the donations from our existing donors are all important."
The telethon ended late Wednesday night, but the Captial Humane Society is always able to accept donations.