New heart sculpture unveiled at Bryan East Campus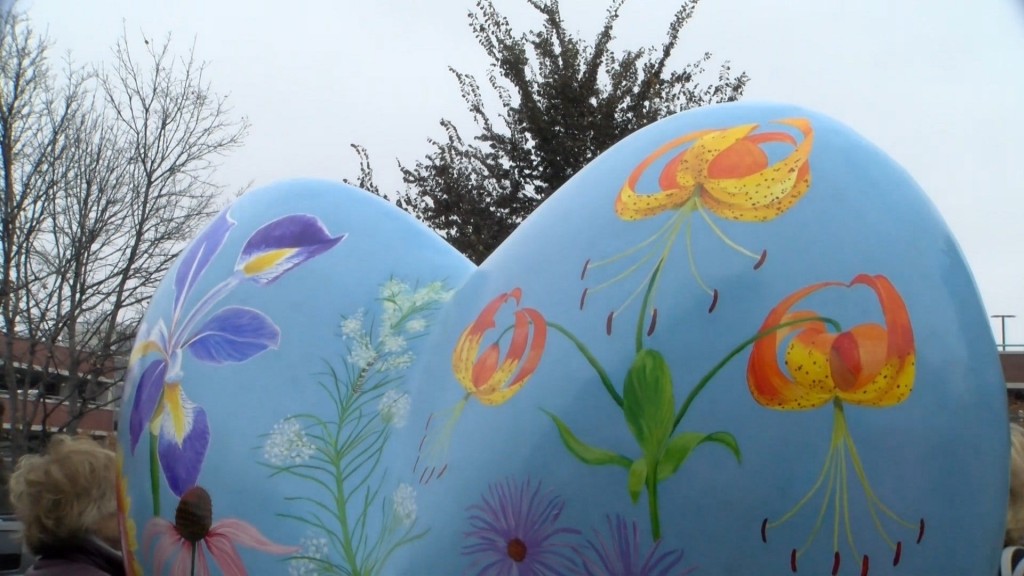 A new heart sculpture was unveiled outside of Bryan East Tuesday to recognize the accomplishments of the Bryan Heart Center.
Jim Peter, who donated the sculpture, said, "I worked in the heart program here, it seemed natural, so I approached Bryan about me possibly purchasing donating it to Bryan."
A former Bryan East employee, Peter worked at the hospital in the 70s and 80s, thought it would be a good idea to commemorate the growth of the Heart Center by bidding and then donating a special sculpture, made by Artist Valery Wachter, of the Bryan Art Institute.
"We want to have art that's of a healing nature, so I hope that this would qualify–that people feel good, when they look at it and can relate to it and brings them joy," said Wachter.
The piece of art was bought on an $8,000 bid. Wachter says it's meant to be a gift to the hospital and to give patients peace of mind when they arrive at Bryan East.