New housing unit for vets in prison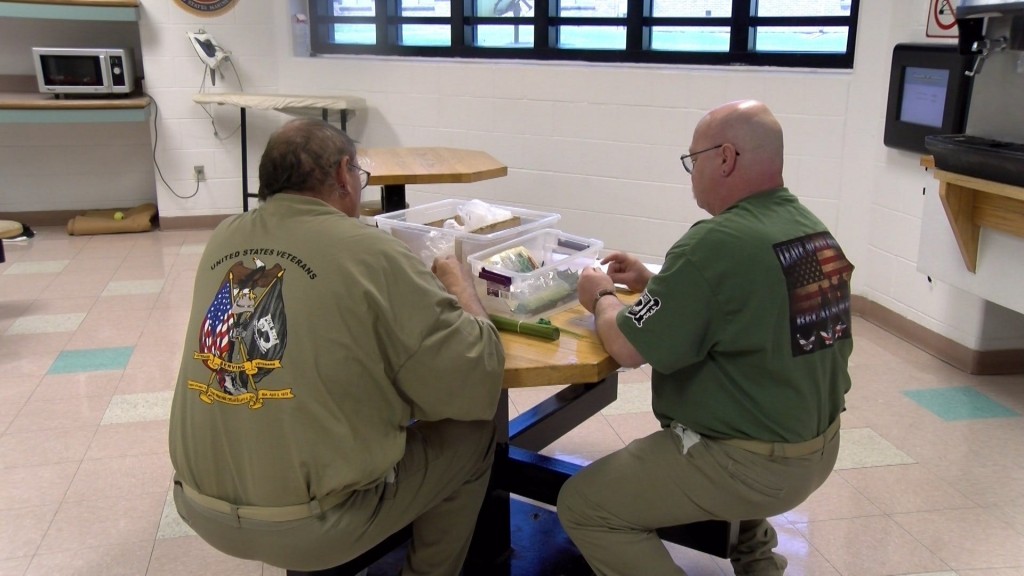 Veterans at the Nebraska State penitentiary are getting a second chance.
A new housing unit dedicated to military members, who are serving time, is helping to do that.
"The gallery can provide an opportunity for veterans re establish their honor that may have been bruised through the results of their crimes," NSP Case Manager Caleb Larson said.
Army vet Javis Jones said he joined to be a part of something greater than himself.
"It's given me a vision far beyond the barb wire and bricks of something much better," Jones said.
The group is focused on the vets' needs for re–entering the community and equipped them with the necessary skills.
It also has a new furry companion.
His name is Sam and he's a therapy dog.
The vets get learning opportunities that are offered to all inmates as well as some, the men have created on their own.
Workers said they've seen positive changes to morale and inmate behavior.
The unit has its own leadership structure with the men electing commanders and vice commanders every six months.
Some have reported having less stress and there has been a decrease in misconduct reports.
"Allowing them to incorporate that component of who they are and their identity into their programming gives them a purpose," NSP Mental Health Extern Christina Hein said.
"They are able to handle problems happen down on the galleries. They take ownership. They try to solve the problems before staff even knows about them," NSP Unit Manager Scott Isherwood said.
Inmates have to apply and prove they have been honorably discharged to participate.
The unit currently has 39 vets, but can house up to 40.
The veteran service group is only at the Nebraska State penitentiary.
The department of corrections hopes to expand it to other prisons in the future.