New Lincoln firm offers unique opportunity for vets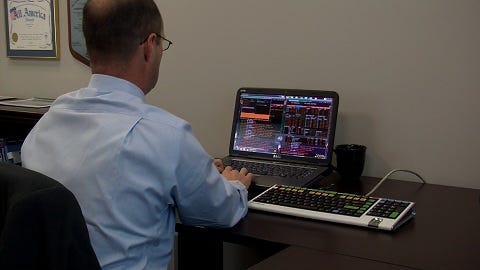 By: Jenn Schanz
jschanz@klkntv.com
Fred Phelan is hard at work in his Lincoln office.
He may seem like your typical financier; as the VP for institutional sales at Drexel Hamilton, he's got quite an industry resume.
But he's not typical.
After five tours of duty, three in Afghanistan and two in Iraq, Phelan isn't just a businessman; he's an Air Force combat veteran.
Half of Drexel Hamilton's staff are veterans, many of them disabled.
The other half? Wall Street pros.
"This is a lot more than just about selling bonds or the next equity IPO," Phelan says.
Founded by a disabled Vietnam vet in 2008, Drexel Hamilton pairs disabled vets with industry vets, giving them one–on–one paid training and a shot in the finance world.
They've got branches around the country, from New York City to Philadelphia.
Phelan is headed up a new Lincoln branch.
"It's the 21–year–old army sergeant who was in the wrong humvee on the wrong day, or it's the air force academy graduate with an MBA who was in the wrong aircraft on the wrong night," he says.
For him, the firm is all about taking transferable skills from the front lines and putting them to work for a bottom line.
Drexel Hamilton's Lincoln branch is just a single office now, but Phelan says he hopes to see it double, or triple, within the next year.
And although the goals on Wall Street are pretty clear, Phelan says the camaraderie and the firm creates is about more than a profit.
"Anybody who is having come back and face the transition to civilian life, that can be very difficult. The overall experience has actually become more spiritual than material."
For more information on Drexel Hamilton's opportunities for veterans, or to learn about it's non-profit organization, check out these websites:
http://www.drexelhamilton.com/
http://www.wallstreetwarfighters.org/web/