New machine helps patients recover easier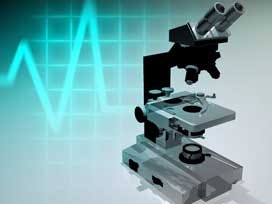 By: Cole Miller
cmiller@klkntv.com
It's an amazing machine that looks like something from a sci-fi movie, but it's helping patients recover quicker from surgeries with less pain.
Glennys Aguirre is giving out a lot of hugs now that she's cancer free. This past January, a regular chest x-ray led doctors at Bryan-LGH to find the cancer in her right lung.
Aguirre stayed strong. "I've always been a person who just thinks positive about everything, so I didn't let it bother me and I think that helps a person to get through an ordeal like this," she said.
To tackle the tumor, Dr. Richard Thompson turned to a machine. Aguirre would be the first patient in the state to undergo a lobectomy using it.
In a traditional operation, the doctor would stand over the patient on the operation table, but they may have to break a rib or two to get to that love. That all changes with the help of a new machine. It does take a little longer, but allows the doctor to get into tighter spaces easier, all with remote controls.
"WHat the robot allows me to do is to look at the lobe in three dimensions, high definition and I'm able to get around the important blood vessels and things like that much more precisely and with better results," said Dr. Richard Thompson, a Cardiothoracic Surgeon.
It results in quicker recovery and less pain, meaning Aguirre can go back to living how she used to. Again, Aguirre is the first person to undergo this type of surgery here in Nebraska. Before coming to Lincoln, Dr. Thompson was using the same machine in Pennsylvania.