New Medicare Scam Targets Seniors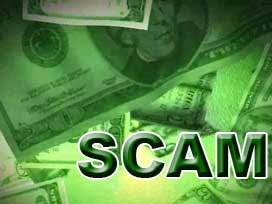 By: Bill Schammert
bschammert@klkntv.com
The Better Business Bureau is reporting a scam involving Medicare cards. Now, it's warning all program recipients, be careful when you answer the phone.
"He told me my address, my phone number and part of my bank account number," said Dee, a woman scammers tried to victimize. "That flipped on the lights for me and I knew it was a scam."
The 75-year-old had been ignoring the non-stop, unsolicited phone calls from a Las Vegas number for weeks. But after a while, she answered.
"They told me that they had a special for senior citizens and that we wouldn't have to use the paper Medicare card anymore," Dee said. "But they are making plastic ones and we could throw our Medicare cards away."
Like millions of elderly Americans, she uses Medicare for prescription drug coverage and other medical expenses. She believe she knows why these scammers picked on her.
"Basically they think we are not intelligent and we are going to fall for it," said Dee.
But she did not.
"I just want senior citizens to be aware of what's going on," Dee said.
The Better Business Bureau has a few tips incase scammers come after you. First, do not give out personal information to anyone, ever. Second, Medicare does not make phone calls regarding new cards, nor will they ask for sensitive financial information. Lastly, if you suspect anything suspicious, just hang-up.
If you believe you may have fallen victim to a scam, you can call the Better Business Bureau Senior Line at (877) 637 – 3334.