New Nebraska Department of Corrections Director named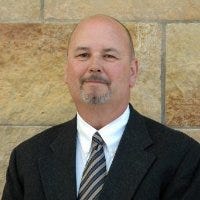 By: KLKN Newsroom
LINCOLN, Neb. (AP) _ A Washington state prisons administrator with 32 years of experience has been chosen to lead Nebraska's Department of Corrections.
Gov. Pete Ricketts announced Tuesday that he has named Scott Frakes to the position. Frakes was chosen from three finalists after a national search.
Frakes, of Olympia, worked in six different positions in Washington's corrections department, starting as a correctional officer. He has served as the department's deputy director since April 2012. In his current role he oversees six prisons, a staff of 2,800 and about 8,000 offenders.
Ricketts says Frakes will help chart a new course for the department, which has faced criticism for miscalculating prison sentences and other scandals.
A Ricketts spokesman says Frakes' salary information will become available once he takes office on Feb. 2.