New Program For Deployed Troops & Families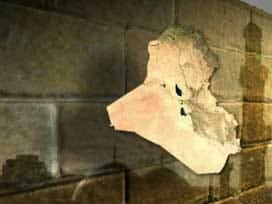 Around 2 dozen Nebraska Air National Guard soldiers will be deployed to Iraq Saturday.
But before they head off to do what they were trained to do… They'll be preparing for something else. For some soldiers it's their first time…for others it's their second and third time getting deployed.
Every time a loved one leaves it doesn't get any easier for their families. But now the Air National Guard hopes to change that. The first time Blue Swetland was deployed was in 2002. then the Tech Sergeant didn't have a family or any children to worry about. But now he's happily married and has 4 kids, deploying again Saturday, this time he'll plenty to worry about.
"In your down time you think about your family a lot," Swetland said.
But now there's help to prepare the Swetlands and the 20 or so other soldiers and their families for deployment, for the first time the Air Guard is putting them through training, called "Yellow Ribbon Training".
It doesn't involve sweat and tears… But the legislative mandated program trains them on where to go to find information and support. Something that training specialists say has become crucial for many after events like 9/11 and long deployments.
"It's a stressful time for both military members and their families and we need to offer them support, some resources and some guidance," Training Specialist Rob Renna Redl said.
Those resources include family care planning, counseling and where to find legal services and benefits. Knowing he'll be gone for about 6 months, Swetland says it's good to know his family is being cared for.
"Well it'll help my family know what the have available to them while I'm gone which eases my mind," Swetland said.
The soldiers will go through a couple weeks of actual training before they head to Iraq, when they get there, they'll be providing base security.