New project announced for area near 14th & Old Cheney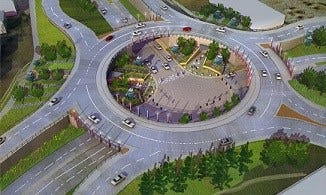 Posted By: Reid Kilmer
rkilmer@klkntv.com
A new construction project could help with traffic flow in Lincoln but also kick a new business out of their building.
If you drive around the 14th and Old Cheney intersection you may have experienced the hectic traffic.
In a Wednesday press conference, Mayor Chris Beutler said, "Due to south Lincoln's tremendous growth the intersections existing design will not be adequate to handle future traffic volumes."
The city says nearly 40,000 cars travel the roadways of Warlick Boulevard and 14th and Old Cheney every day.
On Wednesday city officials announced they've decided on a roundabout design they hope will keep up with Lincoln's continuing growth.
Although it might be bad for one business.
New to Lincoln since June, "Kids Park" an hourly day care center, was informed the roundabout could force the building they're in to be removed.
Co-owner Kay Krivolavek said, "I think in everyone's experience things don't move to fast because they are such big projects right now I'm not getting too nervous about it so we'll see what happens."
The city hasn't finalized the design of the project and says tweaks to the blueprint may occur.
Construction is expected to start in the year 2019 or 2020. It's estimated to take about 6-7 years costing around 20 million dollars.
The company, "FHU" who came up with the design, has created similar roundabouts in Colorado and expect this roadway to serve Lincoln for more than 40 years.