New Report Shows Nebraska's Wind Energy Potential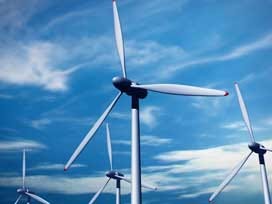 By: Rachael Witter
rwitter@klkntv.com
Clean energy advocates say wind is a resource right in our backyards, they say Nebraska could see big benefits by investing in it.
A new report released by local energy leaders shows Nebraska has the fourth best wind resources in the country, but the potential isn't being reached. The state ranks 16th in the nation for wind energy use per capita.
Clean energy advocates say Nebraskans could save in electricity costs and even property taxes if there was more investment in the resource, but it's up to the public.
"More Nebraskans, more of us as citizens and the stakeholders and the owners of public power need to get involved telling our elected public power officials that we need to have a much greater penetration of wind energy." said Senator Ken Haar.
The report says investing in it could help secure Nebraska's energy and economic future. Coal energy for example, sends money out of state. Investment in wind could bring thousands of jobs to Nebraska.
"There is no question that wind has the potential in the state of Nebraska to be an environmentally and economically equivalent partner to what ethanol has been for our state." said John Hansen of the Nebraska Farmers Union.
The report says more energy efficient technology and less reliance on coal could help Nebraska save money and boost the local economy by 2030.
"Could we doing it better and the numbers clearly point to yes we can. In fact, a combination of wind energy systems and energy efficient technologies between now and 2030 could save Nebraskans 200 million dollars a year." said Skip Laitner, energy consultant.