New study determines if students get their moneys worth at NU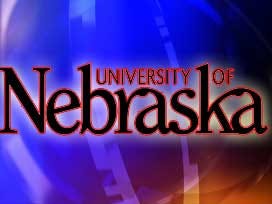 By: Kelly Sommariva
ksommariva@klkntv.com
Are students getting their moneys worth at the University of Nebraska? A new study has the answers.
College tuition costs have gone up 600 percent in the last three decades. "The current model of higher education in this country and in Nebraska is unsustainable," said John McCollister with the Platte Institute.
That's why the Platte Institute hired economist Dr. Richard Vedder to do a study on Nebraska's state college system, including UNL, UNO and UNK. The Platte is a non-profit organization encouraging free-enterprise and limited government.
They say, despite large amounts of state funding, NU has low national rankings and mediocre graduation rates.
"Of those who do graduate, 60 percent take more than four years. Where, if you go to all the peer institutions, it identifies with the figure is much lower, 30s or 40s," said Dr. Vedder.
Those are numbers for UNL, but Vedder says it adds up to a burden on state taxpayers. Another thing the Platte study revealed is that compared to a university of about the same size, the Nebraska system has about 1,000 extra employees. Of those, about 30 percent are administrative. Assume these people on average with all the generous fringe benefits, 60-70,000 a piece, more compensation is being paid out to employees because of this excess staffing.
But keep this in mind, tuition rates at Nebraska are 15 to 20 percent less than peer schools. The University says it already has a process in place for addressing issues. Vedder gave his own recommendations.
"What the state ought to be doing is to have more oversight. It ought to be seeking more information from the University. It should tweak its funding formulas. Maybe it should say we should give our mo money out strictly on a basis of performance indicators," said Dr. Vedder.