New study says early exposure could prevent food allergies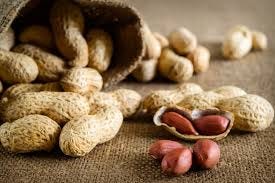 Posted By: Veronica Ortega
Medical experts have been telling parents for years to avoid giving their children foods like peanuts at an early age to prevent allergies from developing.
A groundbreaking new study says early exposure to peanuts may help reduce the risk of a life-threatening condition.
The study was released in the New England Journal of Medicine and medical experts are calling it a game changer.
The team of researchers funded by the National Institute of Health and non-profit group Food Allergy Research and Education, followed hundreds of children that showed a sensitivity to peanuts. They studied the children from 6 months old until they were 5.
The results say the kids who avoided peanuts were more likely to develop a peanut allergy than those who consumed the food at an early age. Exposure for infants between the ages of 4 to 11 months reduced the number of peanut allergies by more than 80%.
Medical professionals say they're optimistic for what this could mean in the long run, and think allergy development could be prevented from the start and save a lot of lives.
If your child has already shown a sensitivity to a specific food or allergies run in the family, medical experts are still urging the child get skin tested first before being exposed to an allergen like peanuts.