New Theatre Outreach Program Calls for Community Support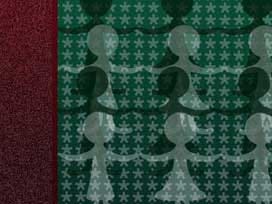 By: Rachael Witter
rwitter@klkntv.com
The Lincoln Community Playhouse is announcing a new outreach program to bring theatre to all members of the community.
The Playhouse is partnering up with some local businesses and organizations to make theatre accessible to all community members. They call it "A Playhouse for Everyone."
They're putting the "Community" back in "Lincoln Community Playhouse."
The Playhouse announced it's partnering with organizations like Lincoln Public Schools and United Way to reach out to even more members of the community. The goal for this new initiative is to offer new opportunities to get the community involved.
Things like new classes, volunteer opportunities and productions that interest all ages are all part of this new program.
Riley, Jess and Christopher, all Community Playhouse actors, commented on the new outreach program.
"People who don't normally know about the theatre or have access to it are really having an opportunity to have that experience both in performance and as an audience member, and it's for the community."
"We're all coming together, there's retired, you know, and of course the kids that go to school and I don't know, all coming together, from different places to make one thing happen. And it's a lot of fun."
The Playhouse hopes this program will encourage more community members to get out and be a part of it all, whether it's being a part of a show or just going to see one of the productions this year.
Morrie Enders, executive director for the Lincoln Community Playhouse, said, "We will offer all community members a theatrical home to nourish their souls, refresh their spirits, tap their creativity and reintroduce the human connection fostered by theatrical pursuits."
The Playhouse said for some kids this will be their first experience with theatre and they hope it makes an impression.
There are a lot of special events coming up this spring at the Playhouse: New classes for all ages, families and special needs people and open casting for all productions.