New Website Launched For Behavioral Health Services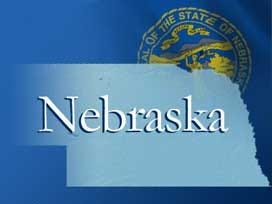 These days we do lots of things online, email, shop. But what about finding behavioral health help online? As of Wednesday, Nebraska has a new website called a "one stop shop" for behavioral health services.
The new website is called "Network of Care" where people with behavioral health problems or their family members can go to find just about anything they need.
One woman we spoke with today said a site like this would have made a world of difference as she raised her children. In the age the of internet…with the world wide web at your finger tips. Nebraska is getting online to help people with behavioral health problems on its new network of care site.
Anne Rohan has two children who've struggled with behavioral health. She's glad to see this high tech step.
"I struggled to find them services and it was so difficult, I had to be so persistent," Rohan said.
Now Rohan's daughter is doing well, the two are picking up supplies at the Center for People In Need. Rohan works for a behavioral health agency because she knows what families need.
Health and Human Services hopes the site will fill the gap in the state's behavioral health system, especially after the safe haven situation exposed some of the system's failures.
Even though her daughter is better, Rohan hopes the site will keep people from falling through the cracks. "It's in our past but we still know the struggle and a little help in the beginning will make a huge difference," Rohan said. Scot Adams with HHS Services admits the website is not perfect, but he said Nebraskans need something like this, and they couldn't wait to launch it.
You can get to the network of care from www.dhhs.ne.gov or go to www.dhhs.ne.gov/networkofcare