Next step for legalizing gambling?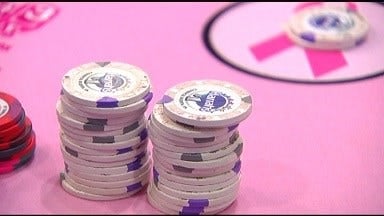 Posted By: KLKN Newsroom
8@klkntv.com
Groups that want to legalize casinos at Nebraska horse racing tracks are trying to decide what to do now that a $1.4 million petition drive has failed to place the issue on the ballot.
Supporters say they were shocked to learn this month that petition circulators didn't gather enough valid signatures to put the issue before voters in the Nov. 8 general election. The 10-month petition drive flopped because nearly 42,000 signatures _ more than one-third of the total collected _ were declared invalid.
Lance Morgan, the CEO of Ho-Chunk Inc., which financed the ballot drive, says petition organizers haven't reached a consensus but plan to keep pursuing the issue.
Anti-gambling activist Pat Loontjer says the failure to gather enough signatures shows that Nebraska voters don't support casinos.