Nikko Jenkins files paperwork to plead guilty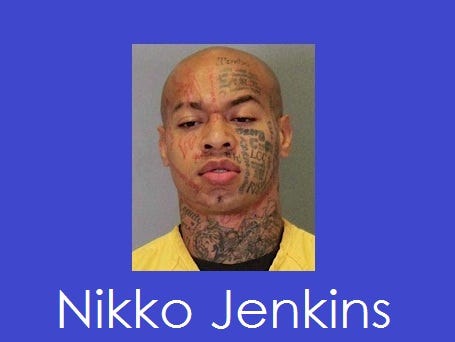 Posted By: KLKN Newsroom
8@klkntv.com
OMAHA, Neb. (AP) _ A man accused of killing four people in Omaha within weeks of his leaving prison has filed paperwork to change his pleas to guilty.
Nikko Jenkins, 27, filed the motion Friday in Douglas County District Court. He'd previously pleaded not guilty to killing the four last summer. A court hearing on Jenkins' motion is expected to be held Wednesday.
Earlier this week Jenkins tried to plead no contest to the charges, but Douglas County District Judge Peter Bataillon said he wouldn't accept the pleas because of the severity of the cases. In February Bataillon ruled that Jenkins was mentally competent to stand trial on the four counts of murder.