Nine former Huskers set for 2016 Olympics in Rio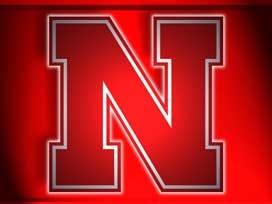 Posted By: Sports
sports@klkntv.com
Courtesy: UNL Media Relations
Nine former Nebraska student-athletes will compete in the 2016 Olympics in Rio de Janeiro, Brazil, beginning this weekend. The 2016 Olympics run from Aug. 6-20.
Jordan Burroughs will set out to defend his gold medal in the wrestling freestyle 74 kg on Aug. 19. The preliminary round begins at 8 a.m. (CT), and Burroughs will look to move through four rounds before the final at 3:30 p.m. on the same day. Burroughs is a four-time Olympic/World champion, capturing the Olympic gold medal in 2012, while taking gold at the World Championships in 2011, 2013 and 2015. He won two national titles at Nebraska (2009, 2011). Burroughs' 2016 appearance in the Olympics marks the 11th time a former Husker wrestler has competed in the Games. NU's Olympic wrestlers have collected six medals, including gold medals from Burroughs (2012) and Rulon Gardner (2000). Burroughs is aiming to become the third American wrestler to win back-to-back Olympic gold medals. Nebraska Head Coach Mark Manning will serve as a U.S. Freestyle Olympic Coach for the USA.
Former Husker All-American swimmer Therese Alshammar will swim in her record-making sixth Olympics for Sweden in the 50-meter freestyle. The 38-year-old Alshammar has been one of the world's elite sprint freestylers for more than two decades. Alshammar will become the first female swimmer ever to compete in six Olympics. A three-time Olympics medalist, Alshammar owns the third-fastest 50-meter freestyle time in history with her 23.88 at the 2009 World Championships. Alshammar took silver in both the 50 free and 100 free at the 2000 Olympics in Sydney. She added a bronze medal in a relay in Australia. During her time at Nebraska, Alshammar won the 1999 Big 12 title in the 100-yard freestyle. She finished fourth at the 1999 NCAA Championships in both the 50 and 100 freestyles. She was part of Nebraska's NCAA runner-up 4×200-yard relay in 1998, while helping the Huskers to the Big 12 Conference team championship. She still owns the Nebraska school record in the 100-yard freestyle (48.76), which she set in 1999. Alshammar's six Olympic appearances is second only to Merlene Ottey among Husker athletes.
Four former Nebraska volleyball players will compete at the Olympics – three for the first time. Jordan Larson returns to the Olympics for the second time with the U.S. Women's Volleyball National Team, having played on the silver-medal team in 2012. Kayla Banwarth and Kelsey Robinson will compete at the Olympics for the first time with Team USA, giving the Huskers more representation on the roster than any other school. Larson, a native of Hooper, Neb., was a three-time AVCA All-American for the Huskers from 2006 to 2008, leading NU to the 2006 national title and two other national semifinals appearances (2005 and 2008). Robinson earned first-team All-America honors in her one season at Nebraska in 2013. Banwarth, the Huskers' libero from 2007-2010, is the all-time digs leader at Nebraska (1,706) and helped the Huskers reach the national semifinals in 2008. Indoor volleyball begins on Aug. 6 with the U.S. facing Puerto Rico with the gold medal match scheduled for Aug. 20.
In beach volleyball, former Honda-Broderick Cup winner Sarah Pavan qualified with partner Heather Bansley to represent Canada at the Olympics. Pavan and Bansley open against Netherlands on Aug. 7 with the medal rounds set for Aug. 17. Pavan is NU's all-time kills leader (2,008) and led the Huskers to the national title as a junior in 2006. She is one of only five players in NCAA history to be a four-time first-team All-American and won the Honda-Broderick Cup in 2007. Pavan represented Canada on the court from 2010 to 2013 but transitioned to a beach volleyball career in 2013. Pavan and Bansley are ranked 16th in the world in the FIVB rankings.
The Nebraska track and field program claims two former Huskers headed to Rio. Marusa Cernjul, a 2015 graduate, qualified in the high jump for Slovenia after clearing a personal-best 6-4 (1.93) at the Slovenian Championships. Cernjul was a first-team All-American in the high jump at the 2015 NCAA Outdoor Championships and won the Big Ten outdoor title as a freshman in 2012. Her personal best in college was 6-1 1/4 (1.86), which ranks fourth in NU outdoor history. High jump qualifications begin Aug. 18 with the finals set for Aug. 20. Miles Ukaoma qualified for Nigeria and will race on Aug. 15 in the 400-meter hurdles preliminary round. Ukaoma won the 400-meter hurdles national title in 2014 and was a three-time Big Ten champion in the event. His collegiate best of 49.23 ranks second in NU history. Ukaoma owns a lifetime best of 48.84 set in July 2015. The Nebraska track and field program now has 50 Olympians and has had at least two athletes at each of the past four summer Olympics, dating back to 2004.
Former women's basketball standout Danielle Page will compete with the Serbian National Team, beginning Aug. 7 against Spain at 12:15 p.m. (CT). Page is women's basketball's second Olympian, joining another former teammate Chelsea Aubry, who was a captain for the Canadian Olympic Team at the 2012 London Games. Page helped Nebraska to four consecutive postseason appearances including back-to-back NCAA Tournament bids in 2007 and 2008. She ranks second on NU's career blocked shot list (207) and holds the single-season blocked shot record (78).
In all, Husker student-athletes have combined for 43 Olympic Medals, including 11 Gold Medals, 11 Silver Medals and 21 Bronze medals and Nebraska has now had at least one Olympian in 16 straight Summer Olympics dating back to 1956. In addition to Manning coaching the wrestling freestyle, NU rifle coach Ashley (Rose) MacAllister will coach the Puerto Rico rifle team.