No. 10 Creighton Men's Basketball Breezes By Longwood, 113-58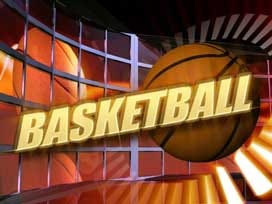 Posted By: Sports
sports@klkntv.com
Courtesy: Creighton Athletics
Omaha, Neb. — Six different Bluejays finished in double figures as the 10th ranked Creighton men's basketball team breezed by Longwood, 113-58 on Friday, Dec. 9.
Creighton (10-0) became the first team in the nation to 10 victories with the win, while Longwood fell to 2-5 overall.
Saturday's outcome wasn't quite decided in the first five minutes, but the trajectory of the game was clear. Longwood scored the first bucket of the game on the Lancers opening possession, then Creighton went off. The Bluejays scored the next 11 points, eight from sophomore Khyri Thomas, to bounce out to an 11-2 edge (16:42). After a Lancer three-pointer, Creighton responded with long balls by senior Isaiah Zierden and Maurice Watson Jr. to make it 17-5 with less than five minutes coming off the clock.
Up 20 at 44-24 with 5:11 left in the opening period, Creighton closed the half on a 18-1 run, getting contributions from six different players. Junior Toby Hegner led the flurry with eight during the four minutes. The Bluejays shots 69% from the field in the first 20 minutes of play, going 22-of-32 from the field, including 9-of-14 (64%) from beyond the arc.
Creighton featured its deep reserve corps in the second half as junior Tyler Clement and freshman Martin Krampelj each played a team-high 12 minutes. Krampelj recorded nine points and eight rebounds in the half as the 55-point win was the Bluejays' largest since Creighton down Texas-Arlington 106-50 in 2002. Overall the 55-point victory is tied for the third largest margin of victory in school history, and were a CenturyLink Center Omaha record. The 62-point first half marked the most points scored in one period in the CenturyLink Center, eclipsing a two 61-point efforts by the Bluejays against Houston Baptist (2nd half) on Dec. 17, 2007 and versus Texas-San Antonio (1st half) on Nov. 17, 2015.
The Bluejays were led by 16 points and nine rebounds from Thomas, while junior Marcus Foster also delivered 16. The other four Bluejays in double-figures were Krampelj (11), Hegner (10), Watson (10) and Zierden (10). Longwood got 12 points from Khris Lane and JaShaun Smith in a losing effort.
Creighton returns to the hardwood on Saturday, Dec. 17 as the Bluejays host Oral Roberts at 7:00 pm.