No. 19 Nebraska falls to No. 21 Rutgers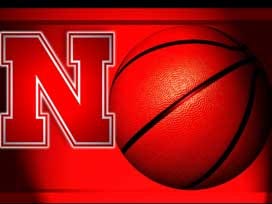 Posted by: Sports
Courtesy: NU Media Relations
Piscataway, N.J. – No. 19 Nebraska rallied from a 12-point first-half deficit to trim No. 21 Rutgers' lead to two, before settling for a 46-43 women's basketball road loss to the Scarlet Knights at the Rutgers Athletic Center on Thursday.
Playing without All-America point guard Rachel Theriot, who missed the first game of her career with an ankle injury suffered earlier this week in practice, Nebraska struggled through its lowest first-half point total of the season and trailed 26-17 at the break.
Nebraska, which slipped to 17-5 overall and 7-4 in the Big Ten, produced its lowest point total and worst overall shooting percentage (.221) of the season, but still lost by just one possession on the road to a top-25 team.
It was Nebraska's fourth road loss of the season by one possession or in overtime, with three of the setbacks to top-25 foes. The Huskers' only other loss came at home to current No. 5 Maryland, NU's next opponent.
This three-point setback came despite the absence of All-America point guard Rachel Theriot, who missed the first game of her career with an ankle injury suffered in practice on Tuesday. The 6-0 Theriot ranks sixth in scoring (16.5 ppg), fourth in assists (5.2 apg) and second in minutes played.
Senior forward Emily Cady led the Huskers by producing her ninth double-double and 31st of her career with 13 points and 14 rebounds. Cady went 4-of-7 from the floor, including 1-of-2 from three-point range, and 4-of-4 at the free throw line. She added an assist, a steal and two blocks to reach 100 blocks in her career.
Senior guard Tear'a Laudermill led Nebraska in scoring for the fifth straight game with 16 points, but hit just 5-of-28 shots from the floor. She hit 4-of-17 threes, but two threes by Laudermill late in the game kept the Huskers in it down the stretch, after Rutgers led 40-31 with 5:30 left. Laudermill added seven rebounds, four steals and two assists.
Brandi Jeffery contributed seven points, nine rebounds and two steals, despite going just 3-for-11 from the floor and 0-for-3 from long range.
Hailie Sample didn't score but contributed 11 rebounds, as the Huskers scrapped for 19 offensive rebounds and outscored Rutgers 19-10 in second-chance points. The Big Red also outscored RU 20-9 in points off turnovers.
But Nebraska was outscored 26-8 in the paint by the Scarlet Knights, including 16 points and 14 rebounds from RU's Betnijah Laney. Tyler Scaife added 12 points, including eight points in the game's final eight minutes to keep the Huskers at bay.
Nebraska held Rutgers to 32.2 percent (19-59) shooting, including 0-for-2 from long range. The Scarlet Knights also went 8-for-15 at the free throw line. Rutgers outrebounded Nebraska, 53-49, but the Huskers won the turnover battle 17-14.
The Huskers hit just 17.6 percent (6-34) of their first-half shots, including just 1-of-10 threes. The Big Red battled hard though, both on the defensive end and on the glass. Cady and Sample each had seven first-half rebounds, and the duo combined for seven offensive boards. NU turned its 10 offensive boards into 10 second-chance points in the opening period. However, the Scarlet Knights outrebounded NU overall, 28-26, and won the first-half turnover battle, 8-7.
Laudermill led the Big Red with six first-half points but went just 2-of-14 from the floor, including 1-of-7 from three-point range. Allie Havers added five big points on 2-of-3 shooting in seven minutes off the bench.
Rutgers hit just 34.3 percent (11-35) of its first-half shots, including 0-for-2 from long range. Laney led the Scarlet Knights with eight points and eight rebounds in the opening period, while Copper contributed seven points and six boards. Syessence Davis pitched in five points, four rebounds and four first-half steals.
The Huskers continue their two-game East Coast road swing on Sunday when they battle No. 5 Maryland. Tip-off between the Huskers and Terrapins in College Park, Md., is set for 3 p.m. (CT) with live national television coverage by ESPN2.