No. 21 Creighton Rallies For 68-61 Win at Wichita State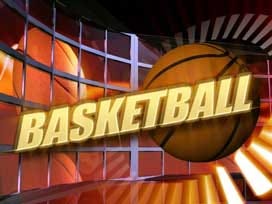 Grant Gibbs and Josh Jones combined to scored all 19 of their points in the second half as the No. 21 Creighton men's basketball team overcame an 11-point deficit to win at Wichita State, 68-61.
Creighton is now 11-2 on the year and 1-1 in league action, while Wichita State dropped to 10-3 and is also 1-1. The teams were picked first and second in the MVC preseason poll.
Creighton played with poise in the opening four minutes, bolting to a 9-3 lead behind four quick points from Gregory Echenique. The Jays then extended it to 14-5 on a triple by Ethan Wragge just six minutes into the game.
The Shockers slowly mounted a comeback, taking its first lead of the night at 21-20 on two free throws by freshman Tekele Cotton. WSU's offense got hot as CU's cooled down, and WSU used a 12-0 run to go ahead 39-28 in the final minute of the half before settling for a 39-31 intermission lead after Antoine Young's three-point play trimmed CU's deficit.
CU's Echenique led all players with 10 points in the first half, while Carl Hall and David Kyles each had nine points for WSU. Both teams shot 37 percent in the opening half.
After Gibbs returned from the locker room early in the second half after a minor injury, he provided a huge spark. Gibbs scored on a pair of drives to get CU within 46-41, then assisted an Echenique dunk and a Doug McDermott trey in transition to tie the score at 46 with 13:09 to go. A minute later, Jones' three-pointer from the corner gave the Jays their first lead of the second half, 49-47.
Jones would hit a huge three-pointer with 5:47 left that gave Creighton its largest lead of the night at 60-51. But Hall had back-to-back baskets inside to trim Wichita State's deficit to five.
Young made the second of two foul shots with 1:07 left to give Creighton a four-point lead at 63-59, and CU got a stop on the defensive end. Young then sank two foul shots with 51.7 seconds left to put CU up 65-59, only to see WSU's Joe Ragland answer with a lay-up and 45.3 left.
But CU's Gibbs and McDermott would ice the game at the free throw line, picking up the huge road win.
Young led four Bluejays in double-figures with 19 points, while Echenique (12), McDermott (12) and Gibbs (11) also reached double-digits. Gibbs also had a game-high six assists. Creighton shot 42.6 percent for the game, including 8-of-15 from three-point range.
Wichita State was paced by 17 points and 13 rebounds from Hall, his first double-double as a Shocker. Ragland had 12 points while Kyles tallied 11. WSU shot just 28.6 percent in the second half and 33.3 percent for the game. The Shockers had a 38-36 rebound advantage on the day.
Creighton returns home on Tuesday for a game against I-80 rival Drake. Tip-off at CenturyLink Center Omaha, where Creighton ranks seventh nationally in average attendance, is scheduled for 7:05 pm.
NOTES: The game was televised nationally on ESPNU …Antoine Young moved into 30th in Creighton history in career scoring with a three-pointer on CU's first possession, surpassing Reggie Morris' 1,050 points from 1982-86 …Since 1994-95, Creighton is 26-4 when holding Wichita State to fewer than 70 points …Creighton outscored WSU 50-25 with Grant Gibbs in the game …Creighton outscored WSU 14-4 off turnovers, even though both teams had 11 turnovers.