No. 9 Bulldogs eliminated in national tournament first round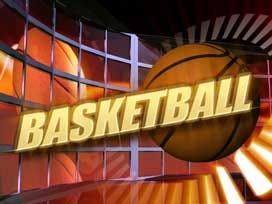 Posted by: Sports
A promising 2012-13 Concordia women's basketball campaign that began with 15-straight wins ended in the first round of the 2013 NAIA Division II Women's Basketball National Championships on Thursday. Sixth-seeded and 21st-nationally ranked Cardinal Stritch used a superior performance defensively and on the boards to upset the Bulldogs, 66-60, and bounce them from the tournament. Concordia ends its season with a mark of 25-7 overall, following a second-place GPAC finish.
"Cardinal Stritch is a really good team. They played well," Bulldog head coach Drew Olson said. "They deserved to win. We had chances at the end as we continued to chip away at the lead. We didn't get the rebounds we needed. That's really what cost us."
After the Bulldogs came out of the gate with an 8-4 lead, the Wolves responded with a 12-0 run and led most of the way. Cardinal Stritch star forward Michelle Piepenburg and company out-muscled Concordia on the boards, 40-29, helping the Wolves to an 18-6 advantage in second-chance points. Their work on the glass frustrated a Concordia team that played catch up after getting down eight in the first half and nine in the second half.
Cardinal Stritch (27-7) finally iced the game with Julie Raeder's four free throws in the final seconds after Concordia had turned to Bailey Morris in the clutch. Morris, a sophomore from Roseland, Neb., tallied a game high 17 points and kept the Bulldogs close late in the game with her driving layups.
The momentum appeared to shift when junior guard Kristen Conahan drilled a 3-pointer in the right corner with 6:03 left in the game to pull Concordia within 52-49, closing the gap on what had been a 50-41 deficit. Following a Cardinal Stritch bucket, Peitz drained a deep trey from the left wing to make it 54-52. Unfortunately, Concordia failed to continue its roll and Liz Neitzel's 3-pointer at about the 3:30 mark pushed the Wolves' advantage back to seven.
The Bulldogs slashed the deficit down to two when Morris' layup in traffic made it 60-58. Raeder then nailed two free throws with :20 left and Conahan's 3-point attempt on the ensuing possession went out of bounds, allowing Cardinal Strich to claim the tournament's first significant upset.
In addition to rebounding struggles, Concordia went through prolonged offensive droughts in both halves. Stritch's 12-0 run spanned a period in which the Bulldogs went scoreless for nearly six minutes, finally ending that futility at the 11:19 mark of the first half. The Bulldogs then scored only 12 points in the opening 13 minutes of the second half.
"I thought we played hard," Olson said. "Offensively we tried to do a little too much on our own. We rarely had the ball in the post when we needed to. I'm disappointed – we had opportunities.
"When Connie hits that three (6:03 mark of the second half), we kind of felt like we're going to change a little bit and we're going to find a way to win this game. It just didn't happen."
Conahan added 12 points and six steals in allowing Concordia to force 27 turnovers, meaning the Bulldogs caused 20 or more turnovers in all but one game all season. Sophomore Kelsey Hizer, who knocked down 2 of 3 attempts from 3-point range, finished with 10 points. Morris plucked four steals to go along with her 17 points.
The loss marks the end of the career for two-time GPAC Defensive Player of the Year Katie Rich. In four seasons at Concordia, she led the Bulldogs to a record of 95-37 (.720), one GPAC regular season and tournament title each and three appearances at the national tournament.
"I love Katie," Olson said. "I'm really proud of what she did for our team. I love Beth (Kohmetscher) and Dawn (Martin) too, for what they did for our program. All three of them sacrificed themselves and put in a lot of work.
"Katie is a tremendous player. She will go down as one of the best players in our program's history. Everything she did to get our program back to this level – I can't thank her enough."
Concordia entered the national tournament with an all-time record of 8-3 in first-round games, including wins in seven of the previous eight opening-round contests.
Thursday's game was a rematch of a second round battle last season when the Bulldogs defeated Cardinal Strich 69-48 to advance to the quarterfinals of the national tournament.
Concordia will return all-league guards in Conahan and Morris for the 2013-14 season. Several other key players will be back in the fold as well for a team that figures to enter the season nationally-ranked once again.