No Excedrin on shelves leaves consumers looking for alternative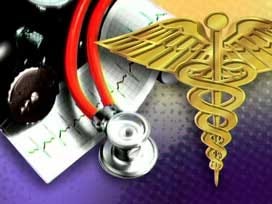 By: Ian Hest
ihest@klkntv.com
It's been eight months since the Novartis plant shutdown production in Lincoln. The FDA found 34 cases of foreign pills making their way on to production lines.
That forced Novartis to close temporarily. It's still closed, leading people who use their products from migraine relief desperate to find an alternative.
"We are working hard to return products to store shelves as soon as possible. Novartis Consumer Health will restart production on a line-by-line, product-by-product basis and expects to begin shipments in the second half of the year," said a representative with Novartis.
But since that time, a dangerous black market online has arise from people frantic for migraine relief, sometimes spending hundreds of dollars for just one box.
Pharmacists say that buying drugs from unknown sources is not only dangerous, it's also unnecessary. The generic brand is often cheaper and does the exact same thing.
"If you look at the back of the box, it will show the same active ingredients. The inactive ingredients may be a little bit different, but what we really want to focus on is the active ones because that is essentially what is going to work in the body," said Jodi Feauto, a Pharmacist in Lincoln.
But not everyone agrees, some still feel they get more positive effects from the name brand.
Still, pharmacists say that's just a mental trick. You're getting the same medication and it should produce the same result.