No more bullying initiative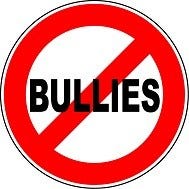 Posted By: Reid Kilmer
rkilmer@klkntv.com
An initiative to raise awareness about bullying is starting in Lincoln.
Brian Finch, owner of "Finch On The Run Entertainment," is using his company to help kick off the event.
Brian Finch said, "We all know bullying is a problem but no one does anything about it and we want to open the eyes of our senators and join the country and see Nebraska do something with bullying laws."
In order to reach the senators Finch is asking people from across the state to write and send him their story of being bullied or a letter about why they think new laws should be created.
He says he's been a victim of bullying and wants to make a difference in communities.
Finch said, "Now it's to the point in today's day and age bullying is an issue in our schools and has gotten out of hand, it's also a parenting issue, now you're seeing bullying spill over into adult bullying, cyber bullying."
October is "National Bullying Prevention Awareness Month," so on Oct. 21st known as the causes "Unity Day" Finch and his crew will hand over the writer's letters to their district senators at the State Capitol. Hoping to make a change in the state's law.
The group is asking people to join them on October 21st at the State Capitol to help boost awareness.
You can send your letters to Finch On The Run Entertainment at 830 L St. P.O. Box 21731 Lincoln, NE 68542.
Finch tells Channel 8 Eyewitness News the letters will not be opened and will remain sealed when delivered to state senators.