No New State H1N1 Cases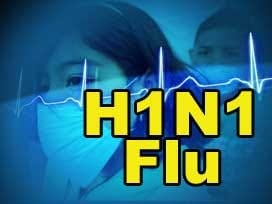 There are no new confirmed cases of H1N1 reported in the state Monday. However, health officials expect more will be confirmed in the coming days, the problem now is having enough man power to get all the tests done.
The numbers stayed fairly steady over the weekend but health officials say those number should spike as the week continues. The report included 5 new pending tests no new probable and no new confirmed cases.'
Nebraska's Chief Medical officer, Dr. Joann Schaefer, says she expects more cases will be confirmed in the coming days, and said if a case is being sent to the CDC it's likely the person has the virus.
"Any of them that were sending to the CDC, 99% of them across the country are matching to this variant this H1N1 current outbreak so when we have a probable that goes to the CDC that's most likely the real deal the chance of it coming back negative is 1 and 100," Dr. Schaefer said.
Nebraska will be getting their own supplies to start testing here locally instead of sending the samples to the CDC.
When that happens tests could be confirmed as early as 24 hours. So far 3 cases total have been confirmed but with in those only one is a Nebraska resident. Health and Human Services has also sent health alerts to physicians, emergency rooms and hospitals with guidance on when to test a patient and how to send the specimens to the lab.
But again Schaefer said the best prevention is washing your hands and keeping a low profile if you are sick. "If people are sick they need to stay home, and everyone who has mild illness doesn't need to be seen, tested, or treated but it's helpful if they just stay home," Schaefer said.
Monday's meeting also had an announcement from the FDA warning people to not buy Tamiflu or Relenza on the internet, they said there have been frauduant ones being sold on the market.