Norfolk dodges flooding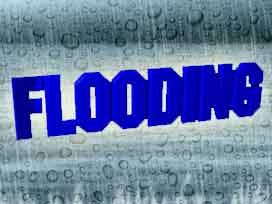 The city of Norfolk appears to have dodged major flooding by about 2 inches. Norfolk city officials said Wednesday morning that the Elkhorn River crested at about 16 feet, 10 inches at 9 p.m.
The levee that protects the city is 2 inches higher _ 17 feet. National Weather Service officials late Tuesday had predicted a crest of 1 inch above the levee, and city officials had said that could have caused major flooding. City officials said early Wednesday that water on streets in southeast Norfolk began receding at 4 a.m. and that U.S. Highway 81 remained closed.
Officials had no updates on a missing railroad worker who fell into the Elkhorn Tuesday afternoon when a bridge collapsed. Two other workers were rescued.
Now, West Point, Nebraska is sandbagging fearing rising flood waters. The river is expected to crest Wednesday afternoon. Channel 8 Eyewitness News has a reporter on the scene and will bring you the very latest tonight on Channel 8 Eyewitness News at Five, Six and Ten.