Northeast students build home for final project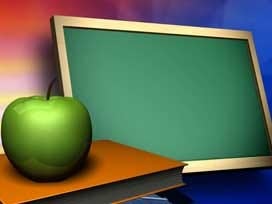 A group of high school students has one impressive final project to show off as the school year wraps up.
It's a class at Northeast High that lays a foundation for the future for both the students and a family. This high school final started with an empty plot of land instead of a blank sheet of paper.
Josh Wismer, a senior, says "we watched them dig the holes pour the foundation. We build the walls back at school, put them up and started going."
Now, Josh and his Lincoln Northeast classmates have a three bedroom, two bath house to boast for their end of the year final product.
LPS partners with the Lincoln Housing Authority to put together a new home with amenities and energy efficient appliances. Al Andrews is with the Housing Authority and says, "we sell these units for what it costs the Housing Authority to build them, that's it. LPS provides the free labor and we give them a stipend for material. We've sold every one."
That's 16 houses since the project started.
Bob Freese has been teaching students through all of them and says this batch of high schoolers came out to the construction site nearly every day since September. He says it's bigger than learning to read a blueprint. He says it's about turning kids on to construction career options and giving back to the community around them. "It's so neat to know the work they've done will impact a family. It's a home other kids will grow up in."
It's a lesson Josh says will stick with him long after his final grade. "It's great to know somebody can move in here start a life and start a family."
Josh says going through the class is part of what helped him decide to go to UNL this fall and pursue construction management.