Nov. 16 Husker Football Practice Report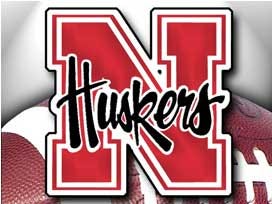 Posted By: Sports
sports@klkntv.com
Courtesy: UNL Media Relations
Lincoln, Neb. – The Nebraska football team practiced for just under two hours in half pads and helmets Wednesday evening. Both the defense and offense started with stretching and individual drills in the Hawks Championship Center before the offense moved to Memorial Stadium, while the defense practiced on the Ed and Joyanne Gass Practice Fields.
Offensive Coordinator Danny Langsdorf spoke to the media following practice. He explained how the offense needs to continue to prepare for the final home game of the season assuming senior quarterback Tommy Armstrong Jr. is unable to play, although his status for Saturday's game against Maryland remains questionable.
"It is a little bit like last week where we have to plan with Ryker [Fyfe] playing." Langsdorf said. "The nice thing is that Ryker has had a lot of good work from last week and this week, so it is comforting that way. We will have to play it by ear."
Coach Langsdorf also addressed some positives that he saw in Nebraska's offense during last week's game against Minnesota and how he is hopeful for those to continue in the future.
"I thought we did a better job of getting to the linebacker level. I thought we finished blocks at the point of attack." Langsdorf said. "We were a little cleaner in terms of creating a hole for those backs to hit. Terrell [Newby] really did a great job of hitting the hole with great speed."
Coach Landsdorf went on to talk about the strengths in Maryland's defense that the Huskers need to be able to attack on Saturday.
"They have a good linebacking corps. They do a nice job of switching out in and out of 3-4 and four-down looks." Langsdorf said. "They give you some issues up front in terms of the different looks they give and some good pressure. They have been disruptive at times."
Coach Langsdorf continued to praise the Huskers' offense for its ability to rally late in games and put together strong drives.
"I just think that we have been a good fourth quarter team. It has really been a deal where we have been able to finish strong with some solid runs." Langsdorf said. "We have handled those tight games in those fourth quarters where we have needed a drive or two and put one together."
Tickets remain for Nebraska's 2016 home finale and Senior Day against Maryland on Saturday at Memorial Stadium. The majority of the tickets are from the visiting team allotment and are available for $65 each at Huskers.com/tickets or by calling 1-800-8-BIG RED. Game time for the Maryland contest is set for 11 a.m. and it will be televised by ESPNews.