November 2 Husker Football Practice Report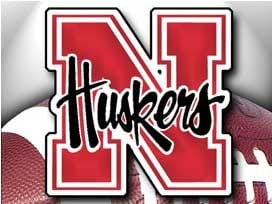 Posted By: Sports
sports@klkntv.com
Courtesy: UNL Media Relations
Lincoln, Neb. — The Nebraska football team practiced for approximately an hour and 45 minutes on Thursday afternoon in half pads and shorts, with the offense Memorial Stadium and the defense splitting time between the stadium and Hawks Championship Center.
Head coach Mike Riley addressed the media after practice, beginning with an injury report.
"David Knevel has practiced and I think will be available for the game," Riley started. "Aaron Williams has practiced for the first time today and will be available, not necessarily full time if everything went well today. Antonio Reed has practiced some and we anticipate him being able to play some role."
Riley announced that Luke Gifford will not play and Jaylin Bradley is battling an ankle injury from the Purdue game. He also mentioned that cornerback Eric Lee has not completed concussion protocol.
On the running backs, Riley said "I certainly think we have capable runners, we just have to do a good job of playing around them and supporting them by good blocking."
"I think that this team has been consistent, it's been a fun team to coach this year," Riley said of last week's game. "I think they did obviously enjoy finding a way to win that game, but it's not been a lot different. I think the preparation has again been good, and now we've got to put it into the game."
Riley also commented on the emergence of redshirt freshman linebacker Collin Miller who saw his first extensive playing time at Purdue.
"I've got real high expectations of him," Riley said of Collin Miller. "I'm glad that he's playing more, he's done a lot on special teams and he's playing a bit more on defense."
When asked about Northwestern quarterback Clayton Thorson, Riley said "I've liked him for the years that I've seen him, and it's a real bonus for Northwestern to have a veteran quarterback like that who has seen it all. I've admired him through the time that I've been here."
On Northwestern, Riley said "I've appreciated Pat's (Fitzgerald) teams for a long time, I have a lot of admiration for him and their program. He does a great job and his teams are always well prepared."
The Huskers will continue preparation for Northwestern on Friday. Kickoff on Saturday is set for 2:30 p.m. with television coverage on BTN.