November 7 Husker Football Practice Report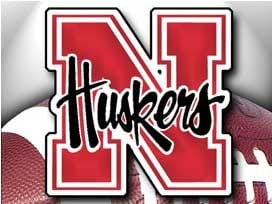 Posted By: Sports
sports@klkntv.com
Courtesy: UNL Media Relations
Lincoln, Neb. — The Nebraska football team practiced inside the Hawks Championship Center and outside on the Ed and Joyanne Gass practice fields for approximately two hours on Tuesday evening in full pads and helmets.
Defensive coordinator Bob Diaco spoke to the media after practice about the present and the future of the defense, commenting about the progress he has seen with the defense's ability to adapt.
"I thought that in that game [Northwestern], [the defense's adaptability] was much better. We made an emphasis of it, obviously it has been a focus."
Coach Diaco also touched on the priority he has placed on perfecting the defense's tackling.
"We have been working hard on just that one thing, it has been present in every single day of practice," he said. "We have worked hard on tackling… this has been an overemphasis. So now, you see in the game…the tackling was pretty good."
Diaco addressed the future of the defense and how he sees the unit progressing.
"Defending…is a year-long process and it is a years-long process to get the defense built back to being great," he said. "We saw moments of greatness, we have seen moments of greatness…and even that we just want to figure out a way defensively, this year, that they can have one less point than we have.
"We are going to create a great defense here, we are going to create one of the best defenses. There is no doubt about that. They are bright-eyed, they are bushy tailed, they are smart, they are tough and they want to do this."
The Huskers will continue their preparation for Minnesota on Wednesday. Kickoff on Saturday is set for 11 a.m. and the game will be televised on FS1.