November 9 Husker Football Practice Report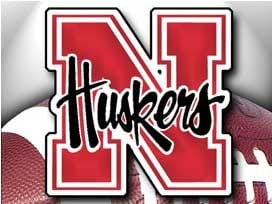 Posted By: Sports
sports@klkntv.com
Courtesy: UNL Media Relations
LINCOLN, Neb. – The Nebraska football team practiced inside the Hawks Championship Center and outside on the Ed and Joyanne Gass practice fields for just less than two hours on Thursday evening in half pads and shorts.
Head Coach Mike Riley spoke to the media following practice, beginning with an injury report.
"I think Antonio Reed is good to go," Riley said. "Aaron Williams had a little setback during the week but he will travel, he will dress. Jaylin Bradley has been practicing. Luke Gifford is out. Ben Stille has been practicing, we anticipate him playing. Chris Weber has been held back with [a] stinger for the week but he has been working…and Eric Lee is still out."
Coach Riley continued on to discuss the team's method of tackling and how they have worked to master it.
"It's really just a different idea about the best way to tackle that still maintains the safety of the player," Riley said. "I have been really impressed with the amount of teaching, of tackling that our coaches have done since spring practice."
Riley went on to address the cold weather conditions that are expected at the Minnesota game on Saturday and how the team has prepared for them.
"The offensive team has practiced outdoors for two days this week," Riley said. "We had a good session with the offense and the defense outside today. We'll be fine. Both teams will be affected in the game if there's significant wind. If there's not a wind that's more than 10 miles an hour then it will be good weather for football."
When asked about freshman defensive back Marquel Dismuke having to fill in for junior Aaron Williams, Riley praised the young back for performing admirably under pressure.
"I'm really proud of Marquel," Riley said. "From where he was a year ago redshirting to where he is today, having played significant playing time…it's a great example of what happens with growth in an individual in a program."
The Huskers will kick off on Saturday at 11 a.m. and the game will be televised on FS1.