November Health Report: How a Gamma Knife helped a Lincoln man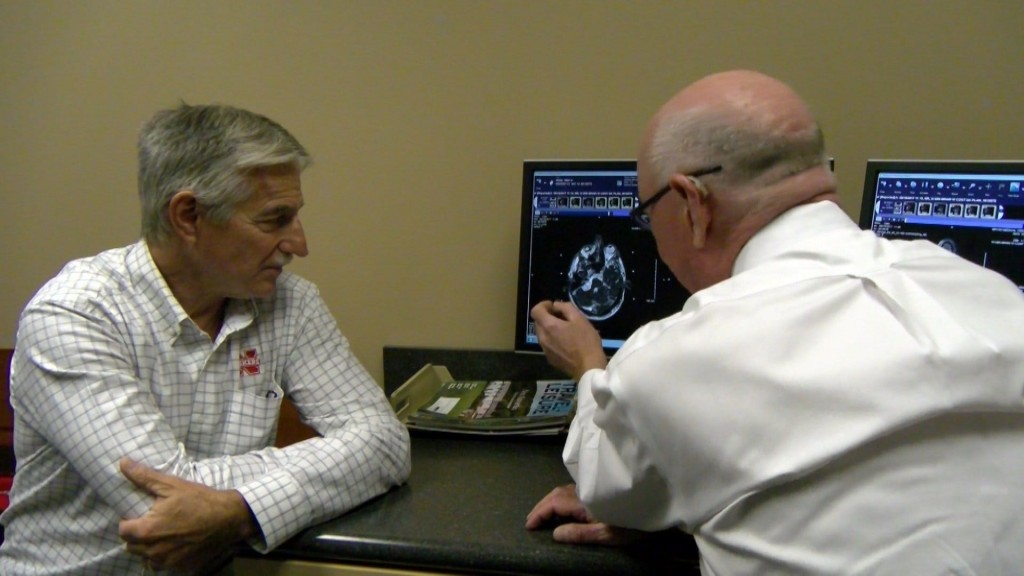 Posted By: Bayley Bischof Channel 8 Eyewitness News
It's a knife, But it has no blade, and it doesn't cut.
What it does is treat brain tumors and other brain conditions in just one session with little risk and no side effects.
It's a gamma knife, and uses highly focused radiation.
It helped Glen Moss, from Lincoln, live a pain free life.
"The journey started last May, I started experiencing some facial pain," Moss said.
He thought it was an abscess tooth but he ended up being diagnosed with a benign brain tumor.
It was pressing on his trigeminal nerve, causing severe pain, or trigeminal neuralgia.
"I could be driving down the street in the car and all the sudden I'd get this jolting pain across my face and it'd just double me up," Moss said.
He was sent to Bryan Health, to work with Dr. Benjamin Gelber, a neurosurgeon.
Gelber decided glen needed the gamma knife to treat his trigeminal nerve.
"The target gets a high dose of radiation which is good for treatment, and the surrounding brain and related structures get a relatively low does to minimize risk of damage to normal tissue," Gelber said.
On September 15, Glen came in for his gamma knife procedure.
He got an MRI and was fitted into a special frame that helps target the radiation to just the nerve they were treating.
32 minutes later, Glen was done.
"By the next day, 24 hours later I was good to go! I went to the football game," Moss said.
Doctors told him it would take 90 days for the pain to go away, but since the procedure, he said he's had pain only twice.
The doctors only treated the nerve, and left the tumor as it is benign and so slow growing.
Glen says he's learning to live with it.
"It's out of my control. So you know why worry about something that's out of your control," Moss said.
Dr. Gelber says he's glad to see Glen's success.
After all that's what it's all about.
"Even though we like toys, the exciting thing is having equipment we can use to help patients with their treatment of their illnesses