November Tax Revenue Results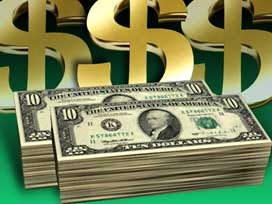 The latest tax collection figures suggest Nebraska's economy is improving, but tax revenue still fell slightly below what was predicted in November.
The Nebraska Department of Revenue said Tuesday that November's net tax revenue of $279 million was less than 1 percent below the forecast of $281 million. Sales tax revenue was 4 percent above the forecast in November.
Last month, state lawmakers approved $334 million in budget reductions to help balance Nebraska's budget over the next year and a half because revenue has been less than expected recently.
Nebraska's net revenue of $1.292 billion is close to the forecast of $1.294 billion for the fiscal year that began in July.